At the young age of seven, I woke up on Christmas morning with the high hopes that a puppy in a crate would be under my tree. This went on for about three more Christmases, and my hopes were let down every single time. Finally, one cold November evening in 2009, the day had finally come. 
This was the day I met and fell in love with my puppy, Charlie, who is now 12 years old today.
Little did I know, when I was pursuing an internship for the summer between my junior and senior year at Penn State, that I would be asked in an interview whether or not I had a dog. I thought to myself, "What does that have to do with public relations?" I learned more about how Vizion Group Public Relations works hand in hand with the Kennel Club of Philadelphia's National Dog Show, allowing me to gain experience doing work for the annual Philadelphia treasure and Thanksgiving Day TV special everyone knows and loves.
When picking out Charlie, I was overwhelmed in the best way possible. A farm yard full of Schnoodle puppies (a mini schnauzer/mini poodle mix) was before me! How would I choose just one? I was with my dad and brother, but the responsibility was on me to select the puppy we were taking home. Imagine standing there, with a bunch of six-week-old puppies. It was heavenly. Some were running in circles, some were even hiding under chairs, scared for their lives. But one struck me when it was nibbling on my finger and wanted all the attention it could get. This was Charlie, and this was the puppy that made me turn to my dad and say, without hesitation, "this is the one we need to make part of our family."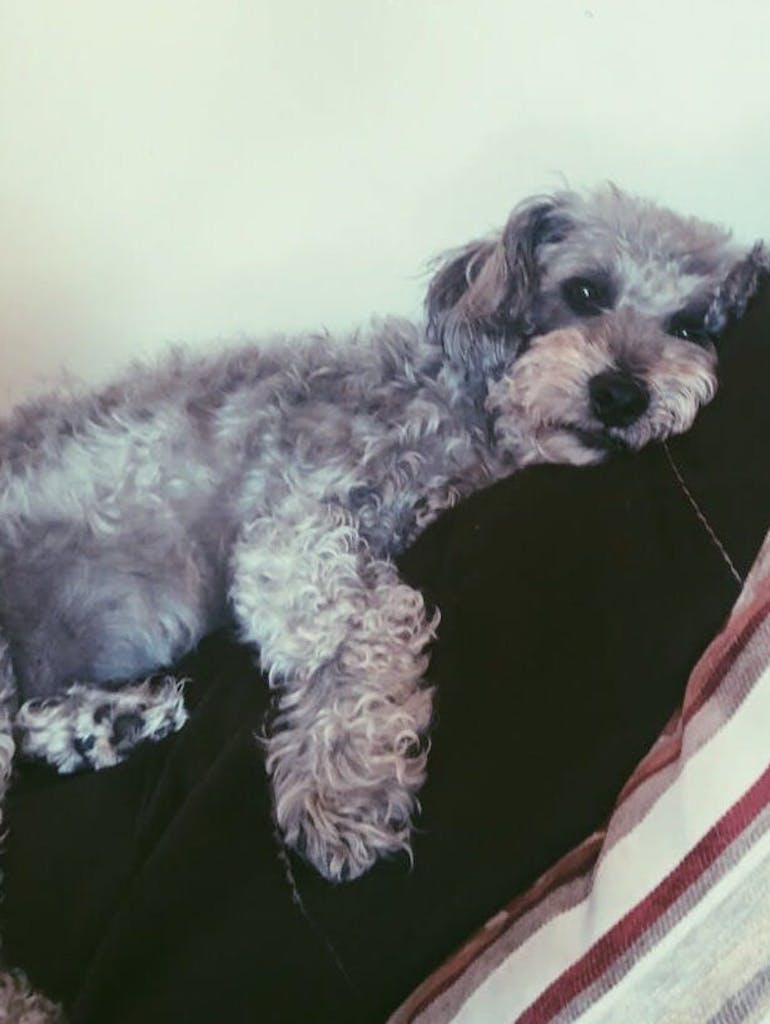 Now, over 12 years later, Charlie is still an energetic, attention-loving bundle of joy who has been with me since I was in fourth grade. Through sick days at school, emotional teenage years, the craziness of quarantine, and all the in-betweens, I've had Charlie by my side.
He is especially notorious in my neighborhood, as I frequently take him for walks and his gentle approach makes neighbors stop me all the time to greet and pet Charlie. He is so loved and so loving, and I am extremely lucky to have such an amazing dog.
It is, however, hard for me to come to terms with the fact that Charlie is no longer a young and crazy puppy. Throughout the years, his puppy-like tendencies have started to diminish. Although he no longer steals our socks, runs upstairs to pull the trash out of our bathroom receptacles, or nibbles on our fingers 24/7, he is still a puppy at heart. He enjoys daily walks, car rides with the windows down, and chasing birds around the yard. His fur might have turned grayer, but his soul is as young as can be.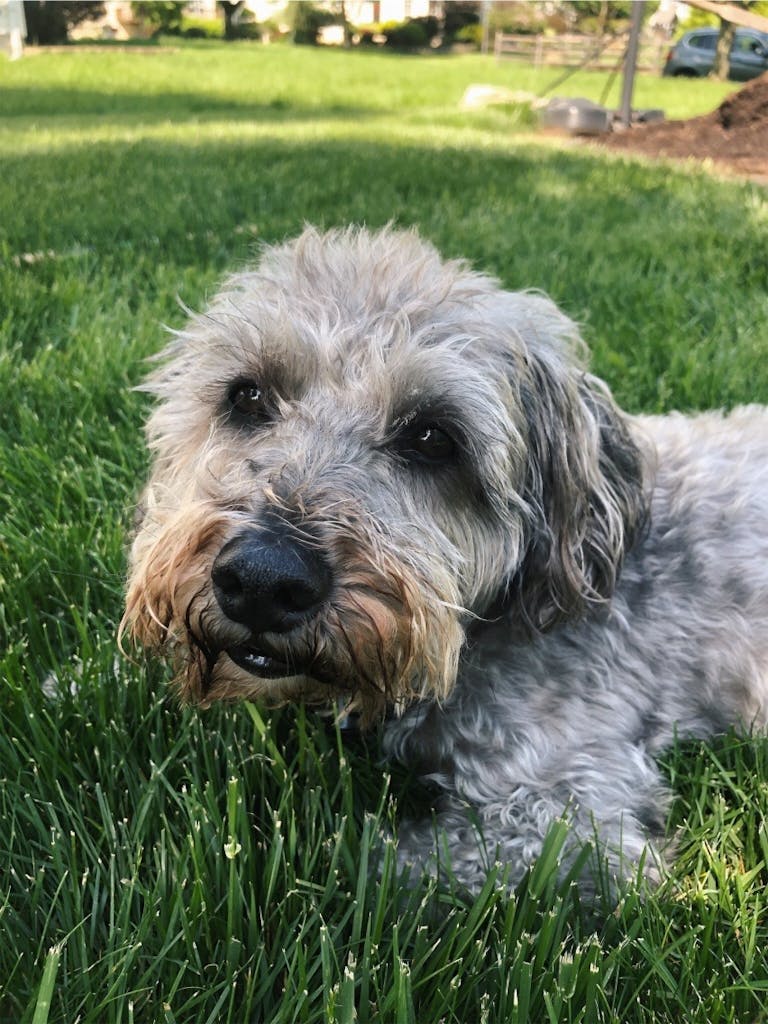 As I approach my senior year at Happy Valley, I am so glad Vizion Group PR gave me the opportunity to work for a company that represents the National Dog Show, as I have always been and will always be an avid dog lover.
If you are in the Oaks area, go to the show on the weekend of November 20-21. And on Thanksgiving Day, join Charlie and me-we'll be watching the National Dog Show on NBC!