The judges examine the dogs and place them according to how closely each dog compares with the judge's mental image of the perfect dog as described in the breed's official standard. The main consideration is the dog's conformation or overall appearance, temperament and structure. The judges are looking for characteristics that allow the dog to perform the function for which his or her breed was bred.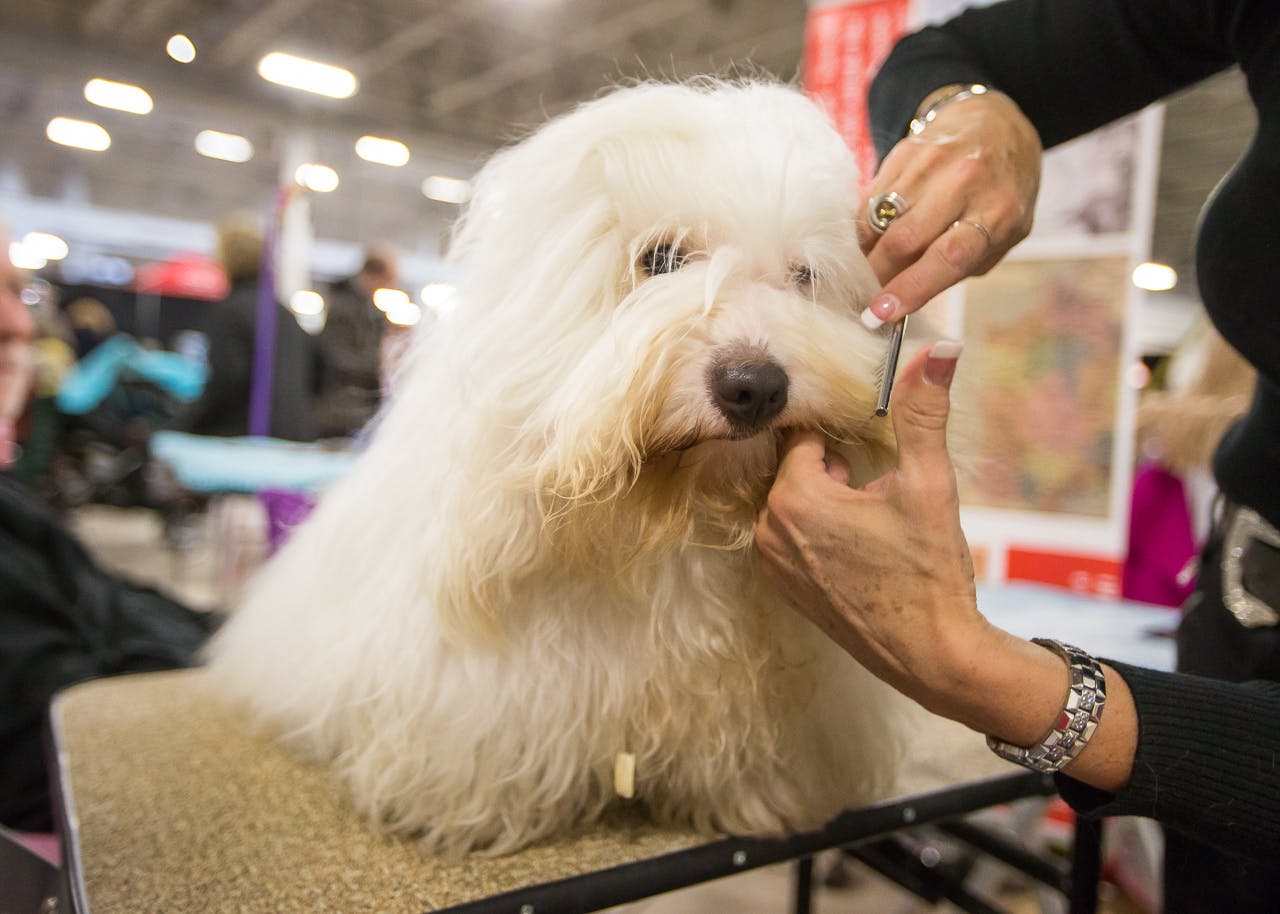 Earning Points
---
A dog will begin his show career by competing to become a "champion". To earn an AKC Championship title (and be able to place Ch. in front of his/her name) the dog needs to win 15 points at AKC shows. Points are earned by defeating other dogs of the same sex and breed at classes held specifically for non-champions. Breed points used to determine national rankings are recorded by the AKC and based on the number of dogs defeated. For each dog defeated at a dog show, the other dog gets one breed point. The top dogs in the country easily have more than 50,000 points in a given year.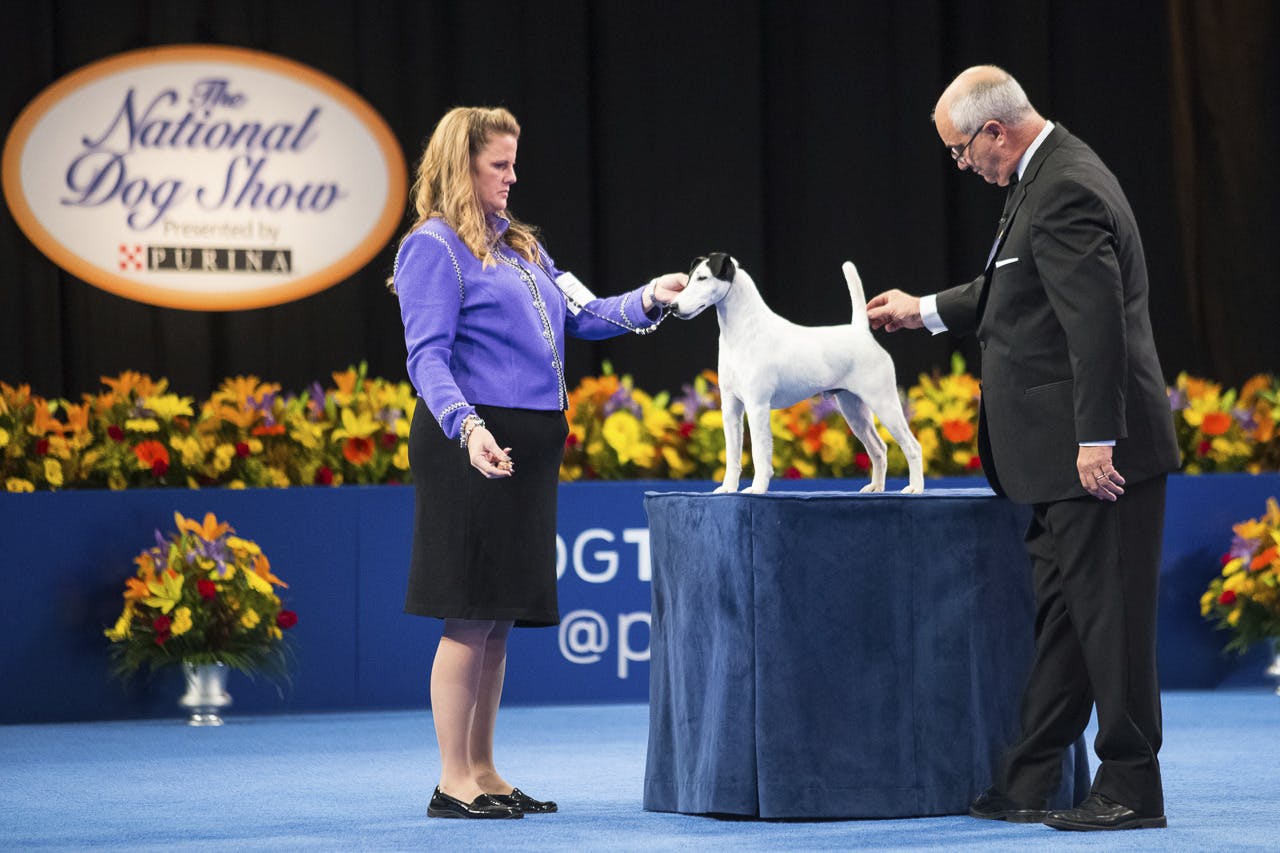 Best in Breed
---
In order to win "Best in Show" a dog must first be judged the best of many dog shows of its same breed competing in the show. Some breeds have more than 100 dogs entered. The winner of the breed moves on to the group judging.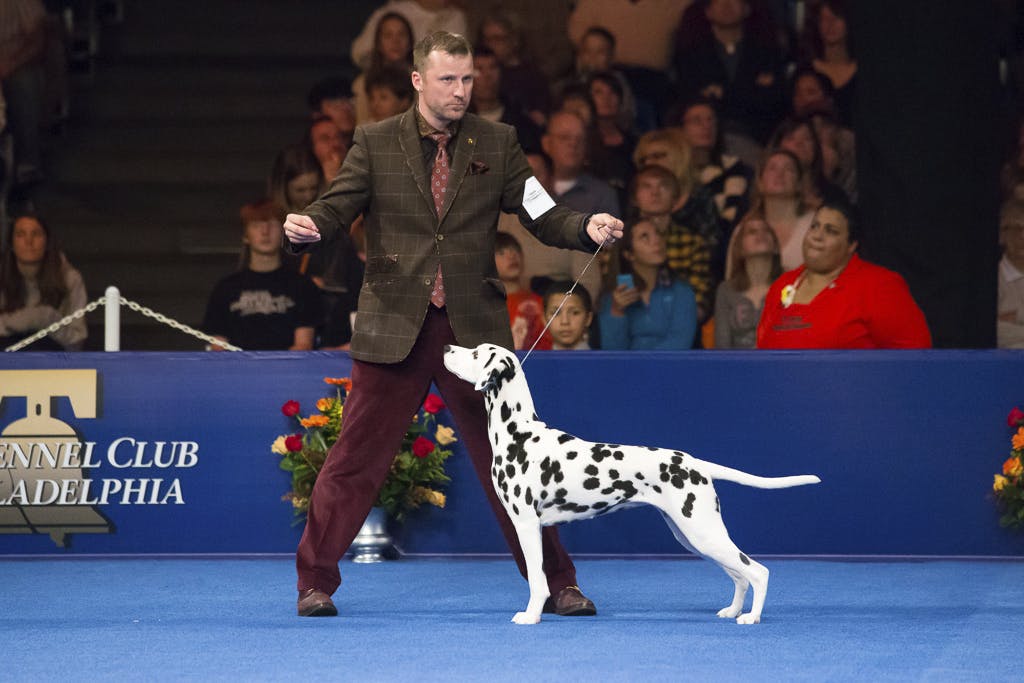 First In Group
---
Each of the 209 AKC registered breeds and varieties are assigned to one of seven groups (Sporting, Hound, Working, Terrier, Toy, Non-Sporting and Herding) representing characteristics and functions the breeds were originally bred for. By winning the "First in Group" competition, that dog joins an elite group of winners of the seven group competitions that go on to compete for the ultimate "Best in Show" award, the coveted red, white, and blue ribbon, and to become winner of "The National Dog Show Presented by Purina®".