2022 Show Highlights
Doc Emrick's "The Common Link Between All Dogs — Love"
Meet the Hosts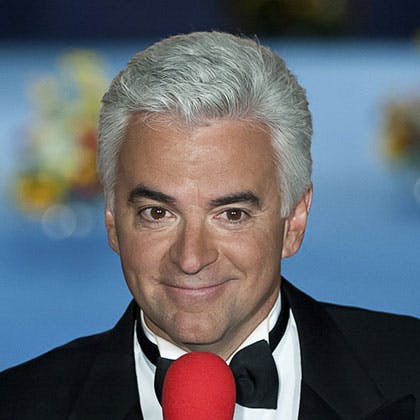 John O'Hurley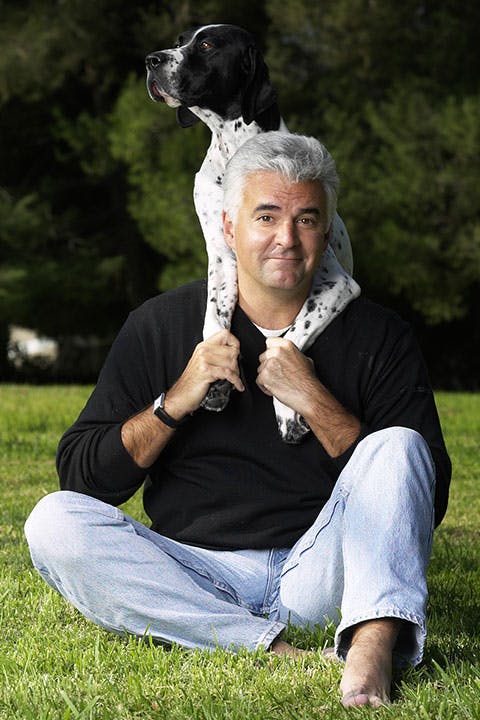 John O'Hurley
One of the entertainment industry's most versatile players, John O'Hurley is an award-winning actor, show host, advertising spokesperson, feature film star and one of People Magazine's "Sexiest Men Alive."
Serving as host of "The National Dog Show Presented by Purina®" on NBC since its inception in 2002, O'Hurley is best known as "J. Peterman" on "Seinfeld," the #1 syndicated television show in the world. With a career that began on a number of soap operas, O'Hurley went on to star on Broadway in "Chicago" and hosted the syndicated game show, "Family Feud." He is also the host of "The Beverly Hills Dog Show®," airing on NBC on Easter Sunday since its 2017 debut.
In 2005, he was crowned the ultimate champion of ABC's hit Dancing with the Stars and has added to his success with other ventures, including authoring three books—Before The Dog Can Eat Your Homework First You Have To Do It: Life Lessons From A Wise Old Dog To A Young Boy, It's Okay To Miss The Bed On The First Jump and a book for children, The Perfect Dog.
The Perfect Dog inspired a children's theatrical production, "The Perfect Dog" in which Sam, a twelve-year old perfectionist, searches for a flawless dog to enter in the town dog contest. The musical has become a staple of the Philadelphia-area community theater scene, selling out performances during November each year.
O'Hurley tours the country with his own one-man show, "A Man With Standards," which includes songs, nostalgic stories, and comedic moments from his time on programs like "Seinfeld" and other poignant musings about life. He is also a spokesperson for The Epilepsy Foundation.
An avid golfer, O'Hurley enjoys spending his free time with his wife, Lisa, and son, Will, playing with his dogs and cheering for his beloved Boston Red Sox.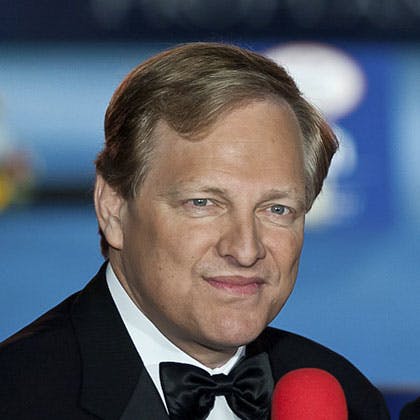 David Frei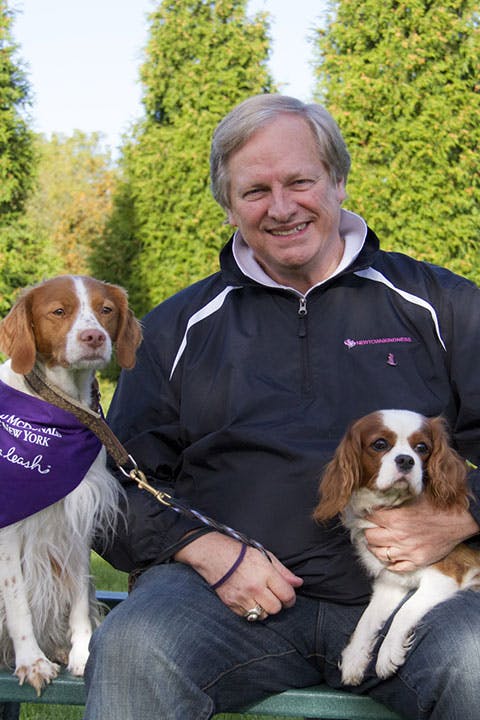 David Frei
New York Magazine once called David Frei "probably the most famous human in the world of canines," making him the natural choice to serve as the expert analyst for NBC's The National Dog Show Presented by Purina® which he has co-hosted since its inception in 2002. He has now added co-host of The Beverly Hills Dog Show®, which he developed for NBC, to his schedule. The program, which airs on Easter Sunday, debuted in 2017.
An AKC-licensed judge who has officiated dog shows all over the world, Frei hosted USA Network's coverage of the Westminster Kennel Club Dog Show from Madison Square Garden for 27 years and has a myriad of other television credits.
In 2011, Frei published Angel on a Leash, which tells of his years of experience and work with therapy dogs. His first book, The Angel By My Side, published in 2002 with Mike Lingenfelter, earned two Dog Writers Association of America (DWAA) awards.
In the dog show world, Frei has enjoyed much competitive success as a breeder/handler/owner of Afghan Hounds and Brittanys but his true passion comes from the work that his dogs have been doing over the past 30 years as therapy dogs at places such as the Ronald McDonald House and Memorial Sloan Kettering Cancer Center in Manhattan and at New York's VA Medical Center.
He is the prime mover in establishing the inaugural National Dog Show Therapy Dog Symposium set for Tuesday, November 19 at Rowan University in Glassboro, NJ.
A native of Eugene, Oregon, David has held public relations positions with the Denver Broncos, San Francisco 49ers, ABC Sports, the American Kennel Club and the Westminster Kennel Club. He currently resides in Cannon Beach, Oregon and is a consultant for NBC Sports.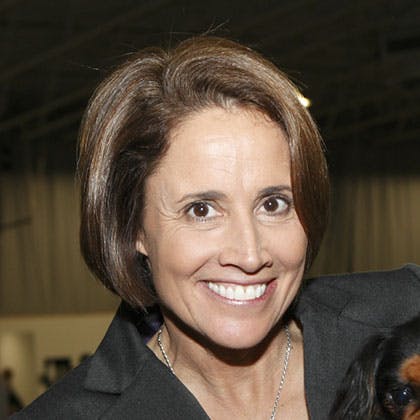 Mary Carillo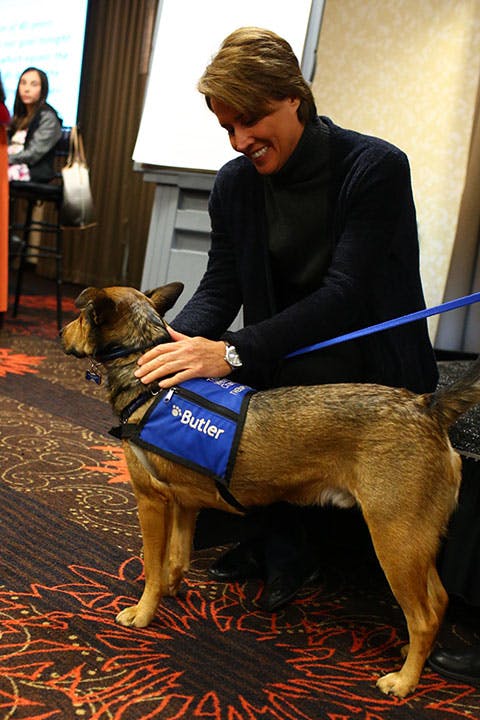 Mary Carillo
Mary Carillo, longtime NBC Sports analyst and lifelong lover of man's best friend, brings a wealth of experience to the National Dog Show Presented by Purina® as she returns for her ninth year as part of the commentary team.
Best known for her work as a host and correspondent for the Olympic Games on NBC, she also serves as an analyst for major-event tennis coverage on Tennis Channel and as a correspondent for HBO's Real Sports with Bryant Gumbel. Carillo was the only female inducted into the 2018 Class of the Sports Broadcasting Hall of Fame that also included Bob Costas, Jim Nantz and Dick Vitale.
In addition to the National Dog Show, Carillo hosted USA Network's presentation of the Westminster Kennel Club Dog Show, for several years alongside longtime host David Frei.
Her distinguished career in broadcast journalism has earned her two Peabody Awards, one of the highest honors in the field. She received her first Peabody for her work on the HBO documentary Billie Jean King: Portrait of a Pioneer and her second for co-writing the HBO documentary Dare to Compete: The Struggle of Women in Sport with Frank Deford. In 2010, she became the first female recipient of the Dick Schaap Award for Outstanding Journalism.
Carillo was named "Best Commentator" by Tennis Magazine from 1988-91 and "Broadcaster of the Year" by the Women's Tennis Association in 1981 and 1985. She has co-written two books: Tennis My Way with Martina Navratilova and Tennis Kinetics with Rick Elstein.
Carillo played on the WTA tour from 1977-80. Teaming with childhood friend John McEnroe, Carillo won the 1977 French Open mixed doubles title. She was a doubles runner-up at the U.S. Clay Court Championships and a doubles quarterfinalist at the U.S. Open in 1977.