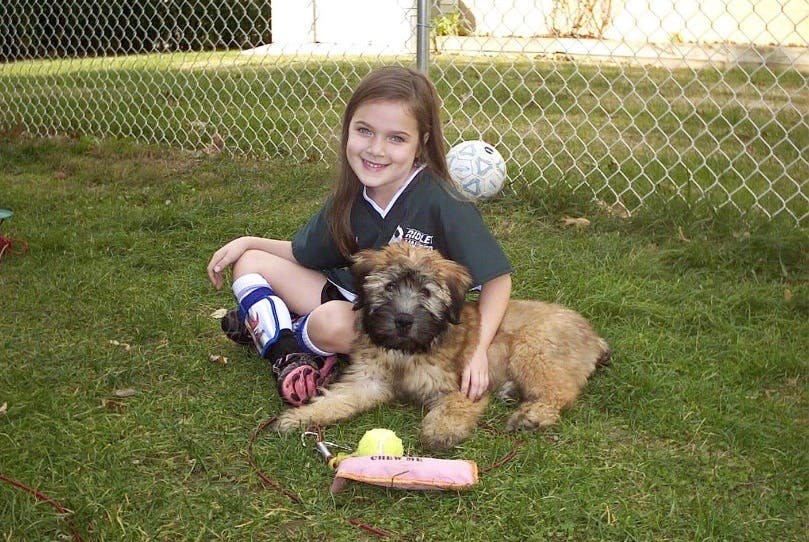 What does the most loyal dog look like to you? Maybe one that follows you around all day, or one that protects you at all costs. Maybe this dog stays around for the long haul, defying whatever lifespan Google has written for it. The dog I'm describing comes in the form of a Wheaten Terrier, and she just so happens to be mine. 
We got Annie when I was in kindergarten and being an only child, I was given the privilege of naming our new puppy. For some odd reason I thought she looked like Sandy, the dog from the original movie Annie. In true kindergarten fashion, I thought it would be best not to copy Annie by naming our dog Sandy; so, I went for the main character instead.
This dog has, quite literally, grown up with me and has been in my life for as long as I can remember. When she was younger, Annie came off as the most friendly and energetic dog solely because of the way she greeted people. Anytime someone would walk into our house, Annie would run to the front door and jump on them with her tail wagging vigorously. To someone who is just meeting her for the first time, this greeting may seem scary. However, the people who know her well know that she is just looking for kisses.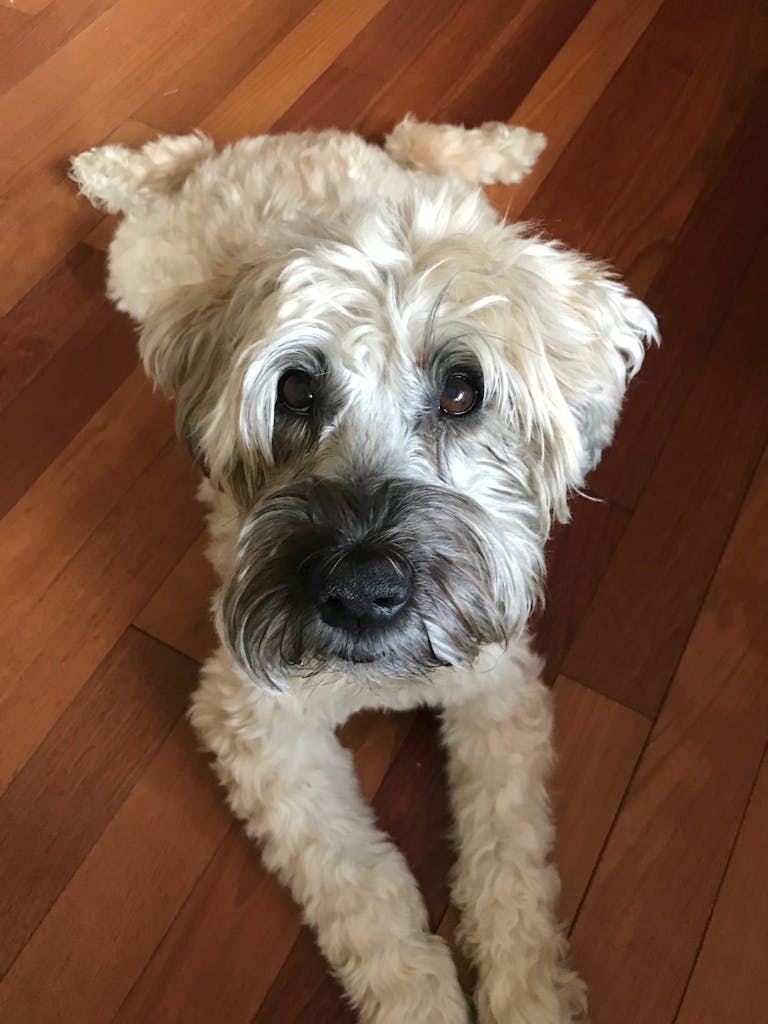 Annie was always the most playful, loving and loyal dog. She has never turned down a walk, a treat, a seat next to you on the couch or a stuffed animal (whether it was hers, or not). If we let her outside, she'd just run around the yard in circles for the entirety of the time she was out there. When my friends or cousins and I were roughhousing, she would always bark at them in an attempt to protect me. Dogs don't understand that this is how humans play with one another, but it's the thought that counts.
As she's grown older, Annie has become much more mellow. She is still the type of dog to give a warm welcome, however she will go and lie down on the couch immediately after. She still lies under the table when we are eating dinner, but she will sleep instead of waiting patiently for food scraps.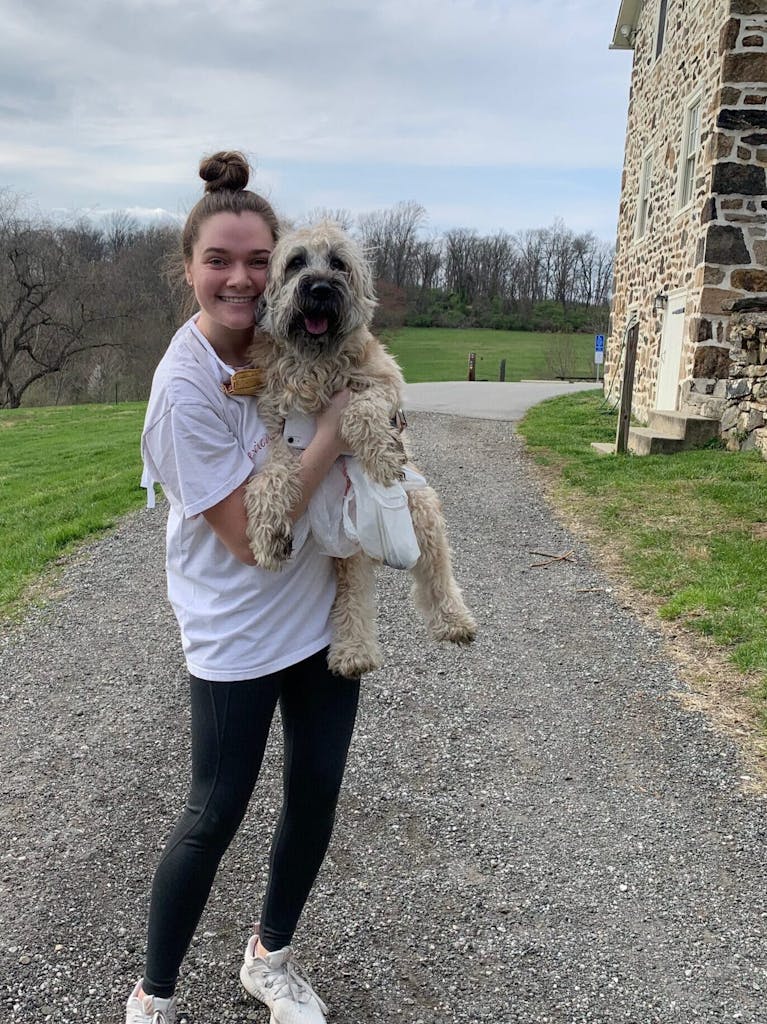 Annie is going to be 16 years old this July, only a few days before I turn 21. We always celebrate her birthday by giving her some sort of cake or treat, and torturing her with a party hat. Over the past year, we've had a few scares where we thought Annie would be leaving us. But, like a cat, she seems to have nine lives. No doubt, she is high maintenance in her old age. We have given her various medications and eye drops every day for the past few years; but it's worth it so we can keep her around as long as we possibly can.
If you know me, you know how utterly obsessed I am with Annie. When I found out I'd be working on the National Dog Show as part of my summer internship with Vizion Group PR, it goes without saying that I was ecstatic. Despite the pandemic, the National Dog Show will be taking over the Greater Philadelphia Expo Center in Oaks to celebrate how special these animals really are. Annie reminds me of this fact every day, which is why I will be watching the 20th anniversary show airing on NBC Thanksgiving Day. We hope you will too!