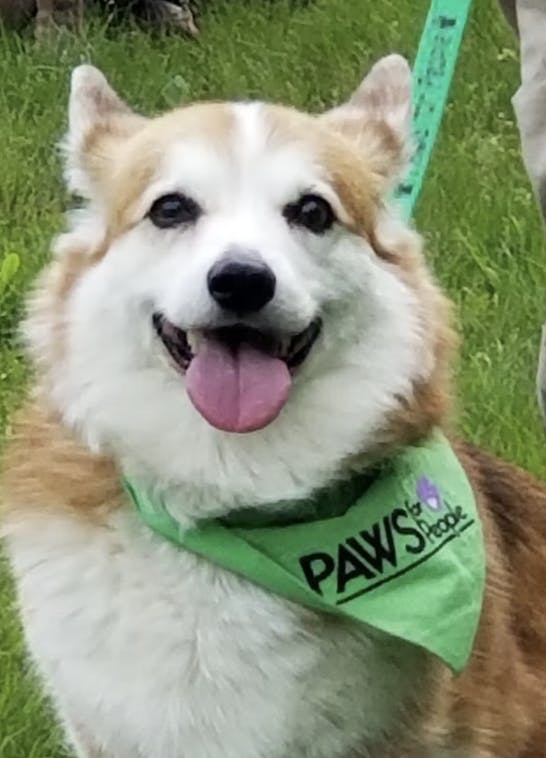 The National Dog Show Therapy Dog Ambassador team was one of the most popular attractions at the Savvy Senior Expo on May 12 at the Greater Philadelphia Expo Center (GPEC) with five dogs and six handlers bringing smiles to the faces of all attendees.
The event, hosted by 157th Legislative District Representative Melissa Shusterman, offered information on products and services available to senior citizens in the region. The event enriches the local community with healthy living and recreational opportunities from over 70 different resources and representatives, such as SEPTA, PennDOT, Mainline Health and the Upper Providence Police Department.
The National Dog Show Therapy Dog Ambassador Team was invited by Representative Shusterman to enhance the experience for all attendees and to promote one of the region's most popular attractions, the National Dog Show hosted by the Kennel Club of Philadelphia, also at the Expo Center in November.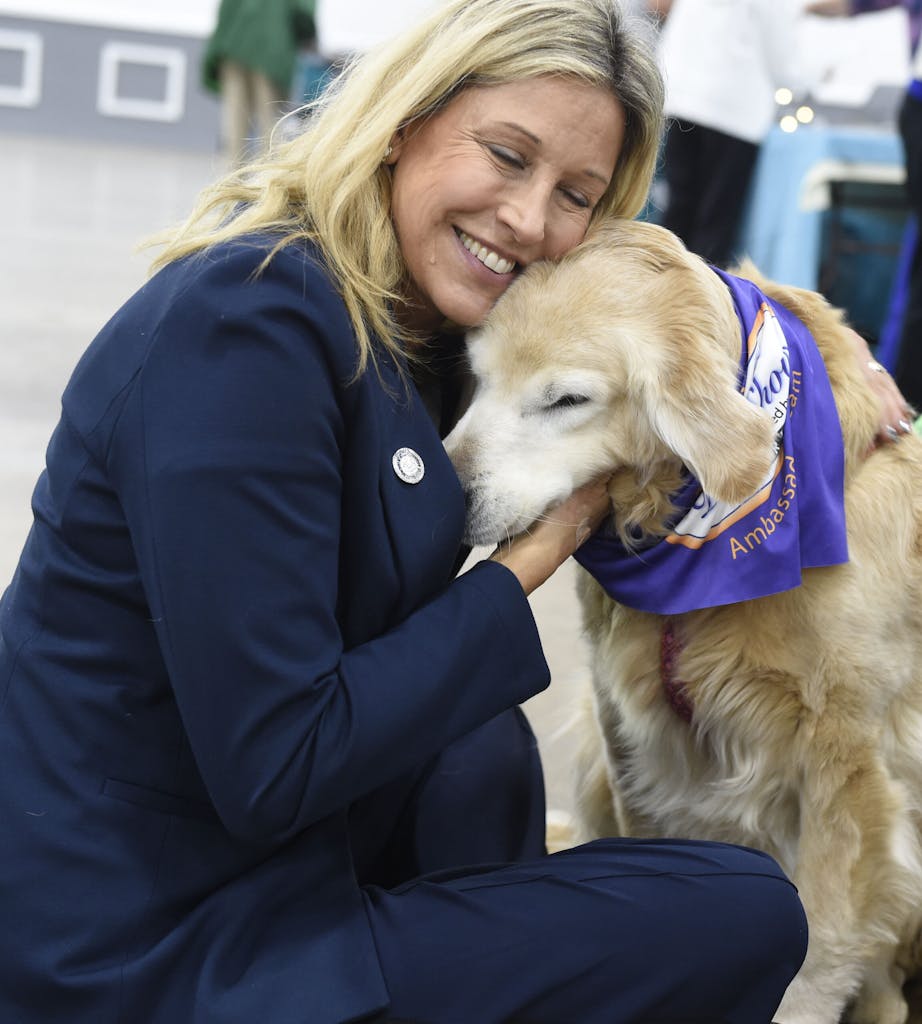 The National Dog Show Therapy Dog Ambassador team members came from PAWS for People in Newark, Delaware, which also had an informational table at the event. There, people could pet and hug the dogs and ask questions about therapy dogs and the National Dog Show. PAWS for People is one of the most prominent therapy dog organizations in America.
Lynne Robinson, the Executive Director and founder of PAWS for People, said that nearly everybody who attended the Expo visited their table multiple times throughout the day.
"Of course we were one of the most exciting things because we had dogs," said Robinson. "Dogs are a show stopper and we had five of our sweetest therapy dogs sharing their love and fur with everyone they met as they walked around the room or waited for petting at the PAWS table."
The stars of the Savvy Senior Expo included Alfie, handled by Sue Good; Piper, handled by Sheri Kearns; Bella, handled by Luann D'Agostino; Charlotte, handled by Kelli Silliman; and Mr. Gibbs, handled by Tawanda Harbison. Robinson, also a certified therapy dog handler, supervised expo activity and supported the teams throughout the day.
"I always look forward to our Savvy Senior Expo as a great opportunity to interact with our community resource organizations and senior constituents," said Representative Shusterman. "One perk is getting to interact with the awesome therapy dog team from PAWS. They provided much needed support to everyone after the past two stressful years. I also love sharing information about the wonderful National Dog Show. It's a great attraction for our area. I look forward to visiting the Dog Show this upcoming November."
The annual National Dog Show is set for November 19-20 at the Greater Philadelphia Expo Center in Oaks, PA. Tickets to this year's show will go on sale in June with information available year-round at nds.nationaldogshow.com. The National Dog Show Presented by Purina will also be broadcast by NBC following the Macy's Thanksgiving Day Parade from 12 p.m. until 2 p.m. in all time zones.