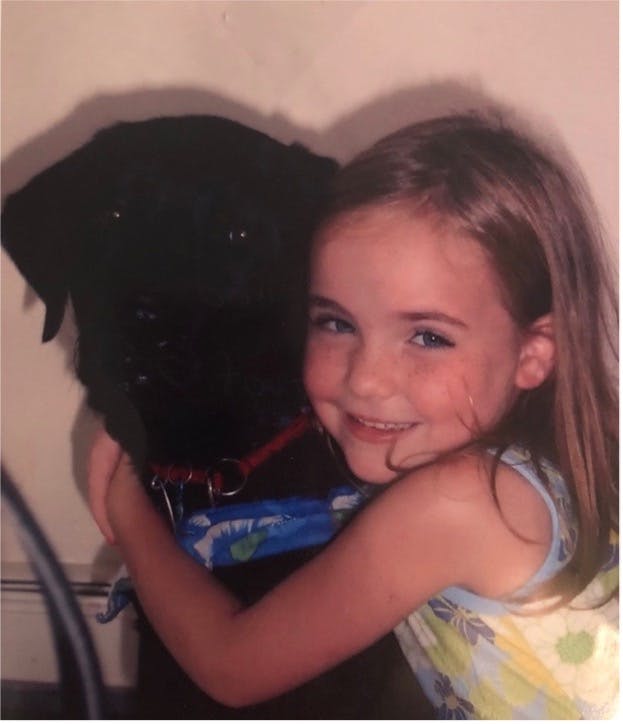 An ecstatic 4-year-old girl appears in the Petco doorway, dragging her mom alongside her, as she runs to meet her favorite dog, 'Nana'. This is my earliest memory of how my love for dogs began, as I spent nearly every weekend playing with the shelter dogs that were waiting to be adopted. Somehow, four-year-old me even managed to convince my parents to let us foster two shepherd puppies until they found a forever home. It was obvious from a very young age that I would be a dog person, (it didn't help that I was allergic to cats).
One day, about 17 years ago now, we brought home our first family dog, a black Labrador Retriever named Petey. The whole family immediately fell in love with his affectionate personality and gentle nature. Of course, however, one is never enough, and when Petey was about 5 years old we brought him home the spunky younger brother he never asked for – this time a yellow lab named Duffy.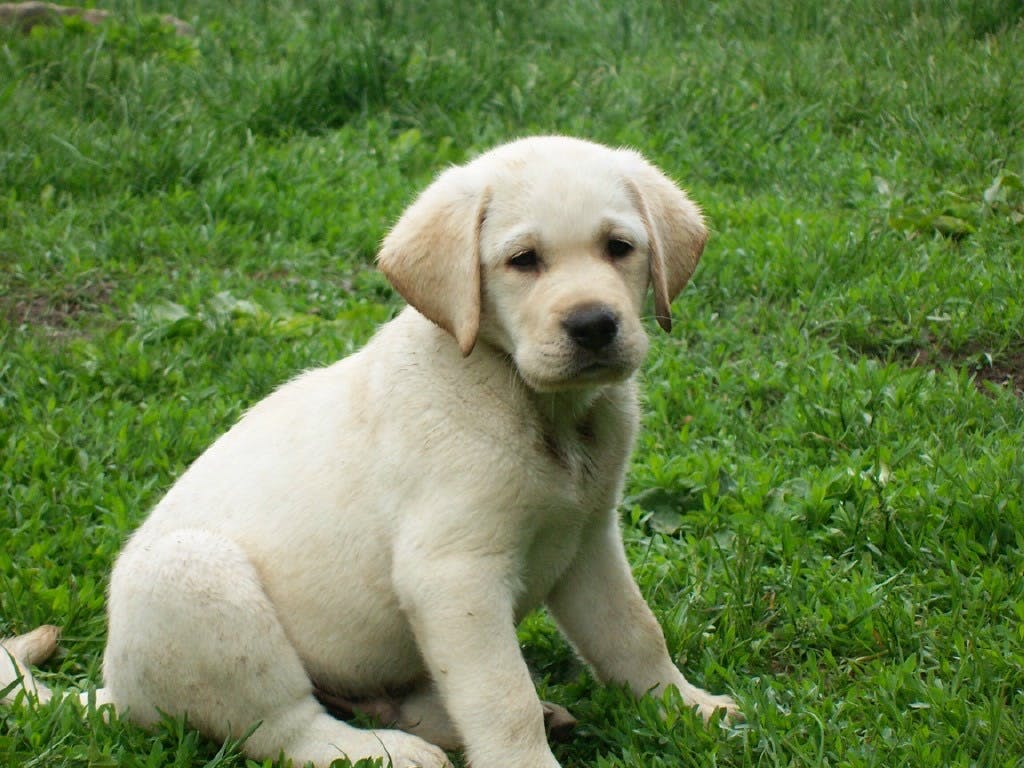 At this point you may be wondering how my title about doodles could possibly be related to my story that has focused on two Labrador Retrievers. Well, flash forward to March of 2019, about 10 months ago now, and things were a little different. After giving us 14 years full of unforgettable memories, Petey had made his way to doggy heaven, and Duffy was now 10 years old. In the midst of a pandemic with nothing but free time on our hands, my mom and I began to do some research on our 'next dog'.
Over the last few years, we had started to notice the rise in popularity of different breeds of dogs being mixed with Poodles, more commonly referred to as doodles. Whether it be Goldendoodles, Labradoodles, Bernedoodles, Aussiedoodles, etc., we started running into them everywhere we went. It started to seem as if every other dog we encountered was a doodle. Given our love of Labradors, we became particularly interested in the Labradoodle – a dog which could offer the loving, happy-go-lucky personality of a Labrador combined with the non-shedding quality of a Poodle.
Before we knew it, we were in contact with a breeder in New Jersey who wanted to know if we would come meet her five-month-old Australian Labradoodle girl. As you may have learned by now, agreeing to go and meet the dog is often the final nail in the coffin. It takes a willpower far beyond my understanding to be able to look an adorable puppy in the face and decide "nope we actually can't take her". Needless to say, the day we drove out to Creampuff Labradoodles in Hillsborough NJ was the same day we added a new four-legged addition to our family, Dilly. We had succumbed to what my mom likes to refer to as the 'doodle takeover'.
It didn't take long for Dilly's first-day jitters to wear off, and soon it became obvious to us why these real-life teddy bears were taking the dog world by storm. Her constant curiosity and quirky ways truly make her one of a kind. We like to say that she is 32 pounds of personality, as anywhere we go, she is guaranteed to have someone laughing. This puppy proved to be the comedic relief we all needed when the world was in a state of panic and uncertainty.
The love for dogs that became so clear that one Saturday morning in Petco about 18 years ago has today found its way into my college career. As I enter the second semester of my senior year at Villanova, I have the opportunity to intern with the team at Vizion Group PR and assist with their work for the National Dog Show. Though the doodles have yet to break into the show business, you'll be sure to catch the good old Labrador Retriever when you tune into the NBC classic on Thanksgiving Day.