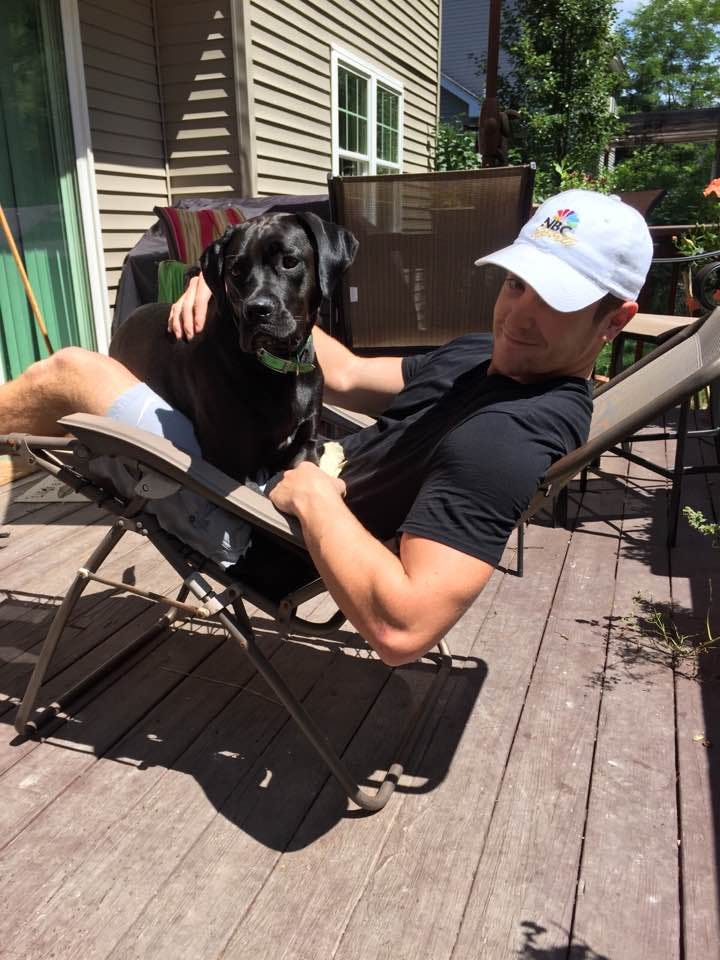 A Day I Will Never Forget: The Day I Got My Puppy!
I was studying at Temple. My parents were back at home in Scranton. We communicated for several weeks about getting a puppy for the family to keep our seven-year old golden retriever, Eli, company. We couldn't decide on the type of dog we wanted throughout the two weeks. They pretty much put me in charge of deciding which breed or mix we would get.
The search ended when I saw this cute, three-month old puppy, which was a mix of a boxer and a black lab. She was so cute, with a lab's flappy and long ears, and the boxer's snout. So without telling my parents, I quickly went and adopted her that day.
The next day came and I received a text from my mom saying that they were going to pick out a golden retriever at the end of the week. They still didn't know I had this puppy that I had adopted sitting on my couch at my apartment. I immediately FaceTimed my father and opened up the conversation with, "I think there is someone you should meet."
Fast-forward to present day – about two years after we adopted Cali – and she is an integral part of our family. My parents often say to me that they cannot imagine life without our Cali. Adopting her was a choice I would make any day of the week and twice on a Sunday.
As I begin working with the National Dog Show as a part of my fall internship, I'm around dog talk every day. In this position, we're staging the National Dog Show Charity Walk and are getting ready for this year's National Dog Show, November 19-20 at the Greater Philadelphia Expo Center in Oaks, PA. Dogs are a huge part of our lives and I am excited to get involved in these projects, being a dog lover myself. If you are a fellow dog lover, and want the chance to attend, be sure to buy a ticket for this year's show by clicking here!
If you want to find out more about the show, go check out: www.nationaldogshow.com.
Mike Madry, Temple University